FREE SIGN UP
Join best online dating website in just few simple steps. Thousands of Hot Russian Brides and Beautiful Ukrainian Ladies are waiting for foreign man. Quick sign up will provide you with full access to the world of Slavic single ladies.
SERVICE YOU TRUST
For years Veronikalove.com gained customers' trust and loyalty. Hundreds of couples united their hearts through our international dating agency. Only verified profiles, personal meeting with each lady before her sign up so you receive clear and honest services!
SAFE AND SECURE
Safety is our number one priority! Be sure your information is secure with us and nothing is being released without your permission. We provide 100% satisfaction guarantee policy as a prove and confidence of our services.
VIDEO CHAT
Talk online with live video stream to see beautiful ladies and turn your web-cam on! Live chat with Russian and Ukrainian mail orders is a great opportunity to see them in real time. Communicate with stunning beauties across the world and find your perfect match!
MEETINGS AND DATING
Setting up a meeting with lady should not be a hassle. With our international dating service you have a chance to find Slavic lady of your dreams, set up a date and meet personally. Dating Russian and Ukrainian ladies is easier than ever!
PERSONAL APPROACH
We know what you are looking for and we are here to assist you! Our highly qualified dating managers are providing personal assistance to each member so you are always welcome to contact us and we will make sure we get you the right answer!
FEEDBACKS
David, United States
on 2015-09-27

: I found very special lady through your website, she's amazing so thanks a lot. Know I have no doubts the decision to create a profile on Veronikalove was one of the best decisions in my life. I like you a lot, but sorry, it looks like I don't need to ever wish to use your service again!))))) ...
Matthew, Germany
on 2016-08-10

: I was pretty sceptical about internet dating. However, I met Julia after being registered for 3 days and we have been together since, we have now been together over 7 months, we met in person twice and things are going very well. So thanks from both of us! ...
Mike, United Kingdom
on 2016-05-25

: Thank you for all the help with my trip. The best experience ever. Coming to see my girl again very soon ...
SUCCESS STORIES
Greg
on 2014-10-23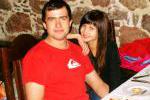 What would you say to people who made your life?! Yes, exactly, THANK YOU SO MUCH!!!! And I am ready to repeat it many times. Thank you guys for making people happier. Only one year ago I thought that I will never find the right one through the dating site. I met my Anastasiya on Veronikalove a...
Gary
on 2014-09-06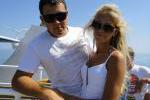 My words are addressed to everyone who is still hesitating. Veronikalove is one of the pure and honest sites. I will never stop to thank you guys. I was lonely and depressed when my friend surprised me and signed me up and even got a credit package on Veronikalove. It was a good joke but I dec...
James
on 2016-12-20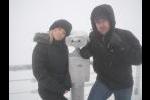 I met here my soulmate, my love and my future wife Olga. We were talking for 5 months before I came to see her. Agency helped me to organize our first date and it was really perfect. We spent two weeks together with Olga. When I came back to the USA I understood that I can't live without her a...