Have never come across such a wonderful site like veronicalove dating site is so amazing all ladies are beautiful and of course best writers,soon am gonna find my soul mate bravo to this great site!!!
SALUDOS DESDE QUITO-ECUADOR; FELICITACIONES A VERONICA LOVE POR EL PROFESIONALISMO QUE TIENEN AL BRINDAR ESTE SERVICIO DE ENLASES MATRIMONIALES A NIVEL MUNDIAL.
I had relationship with one woman from here. We had long distance relationship for a year. And yesterday we've finally met! It was perfect date! I'm so happy:)) PS: really impressed by Ukrainian hospitality:)
Can't wait to see all the finalists of Beauty show!!! And the program sounds interesting
hi! this site is just fantastic! i found on VeronikaLove my second half. guys this site really works!
Thanks for the fast gift delivery to my Lady! She is really happy!
can't wait for matchmaking tour! i think it will be fantastic!
I've never thought that I can find place where are SO MANY beautiful girls. I'm really impressed!
I like to get interesting news about ladies from the site on my mail. Very comfortable.
they are all beautiful, they are all cultured, they are loving, they are worthy of being loved. it's impossible to choose...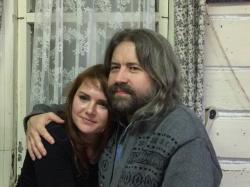 Thanks VeronikaLove! I found a woman who I was looking for! For many years I was alone. I'm a widower. I could not get over the tragedy that happened 12 years ago. I have three wonderful adult children. I love them very much. They saw how bad I feel and decided to help me. My daughter registered me on the VeroniksLove and said that I have to move on through my life. I'm only 51. At first I reacted to this idea with skepticism, but then received a letter from a woman whose life story very similar to mine. We chat with each other almost everyday. Soon we've met. And a year later we decided to get married. Now I'm really happy!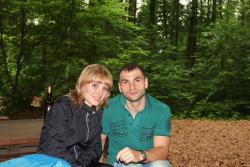 It's sounds crazy but I know for sure that it was a destiny!!! I found out this site absolutely by chance! That day I registered and after watching profiles of all these Ukrainian ladies and speaking with some of them I lost interest and decided to delete my account. I'm not used to get acquainted via Internet, so for me it was a one day fun. ...And that moment I've got the mail...)) Her eyes were like a magnet! Her smile...I will not describe to you what happened to me that moment when I saw her!!! We started from mailing and soon I came to her city and we spent a great time together: laughed, talked, flirt and falling and falling in love with each other more and more! We were visiting each other every single month- she was coming to my place or I was coming to Ukraine and now we are engaged! She said YES! It was the the best moment of my life!!! I'm so lucky one right now! WE are!!! I wish you all who are reading this not to lose hope and always remember that there's no getting out of destiny!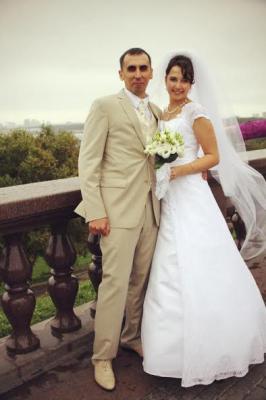 Should I say that I am the happiest one? It was one of the best steps I have ever done. I am so happy I joined this site. I was also registered on several other dating sites and the funniest thing that is that my lady also was there and we have never seen each other. So I think we should believe in destiny. You could be on the same bus and never think that your beloved one can be right next to you and after that fall in love with her on some social network. It is life. And I should thank it cause I found my Anjela. I was 35 and she was 27 when we finally got married. And now we are waiting for the best gift ever.... I know someone may not believe it, but some will and after making this important step - will fall in love with one of these gorgeous Slavic ladies. Thank you so much for everything you do Veronikalove.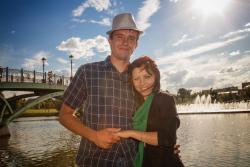 Brandon and Julia
on 2012-01-14
Brandon and I are already 2 years together. Neither of us were expecting to fall in love on dating sites. I thought it is impossible and Brandon was afraid to travel across the ocean to meet someone he has never met before. This is the story of our first meeting and our pure love. In 2010 I finished my University and got a good job offer in a big company where I dreamed to work since the first course. It was a destiny, I think, because the lady I worked with was married to a man from abroad. One day she advised me to join one of the dating sites, and I choose Veronikalove. Almost in a week I got a letter and it was Brandon, the man of my dream. I looked at his photo and felt like everything is flying and trembles inside. I looked at his eyes and didn't even think that he is my future husband. I sent an answer and what a surprise he ordered flowers to me with a note "I really like you and wish to stole you from everyone". It was amazing and very romantic. We have corresponded almost a year, when I got a message " My dear I am already feeling your breath... and your touching...." I was intrigued... In one day a lady from the agency called me to say " Dear Yuliya , Brandon is already in airport and wishes to meet you today" Writing this words, I still feel those emotions again with a new power. I was so exited and nervous at the same time. We have met in the evening in my favourite restaurant and talked through the whole night. It was unbelievable and adorable time where we were happy ...His vocation was finished and he should fly back home.... I was afraid we will never meet again.... On the 14 of February I got a big box.. Of course it was from him from the best man of the world.. I opened the box and it was full of white roses and only one red was in the middle of the bouquet with a ring on it. At the same time the phone called... I answered it and hear his kind and so tender voice :­" My dear will you marry me?" We got married in summer 2011 and in 5 month we are expecting great addition to our family...