Guys you have really interesting blog! To be honest some of your tips helped me to steal the heart of one wonderful woman;)
Great site! A lot of women! And aaaall are so adorable!
I had a date with my girlfriend yesterday. everything was perfect! Guys don't be afraid to meet with your beloved ones. It's really good chance to know each other better!
i like VeronikaLove. nice interface, services are simple in use. and the most important advantage: big variety of beautiful ladies!
can't wait for Miss Delight Show. really sad for me that i can't visit it, but i hope to watch it online! thank you for this opportunity!
on spring i made a present for my girlfriend. it was Cooking Сlasses. and when i visited Elena this summer she also prepared for me a gift... it was a cake! it was so delicious. VeronikaLove, you have really useful gifts!
Hi guys! Do you provide any help like personal helping in chossing a lady who will pass me the best?
Oh God! I've never seen such many beautiful girls in one place! Is that real???
hi! tomorrow i will have a date with my Lady from VeronikaLove. i'm a little nervous. guys, do you have any ideas how to impress a woman on the first date
i had a phone call with my Julia. it was so strange to hear her voice, but it was cool. so much time of correspondense and now i hear her voice... it's like a new step in our relationship. i think i will try it again.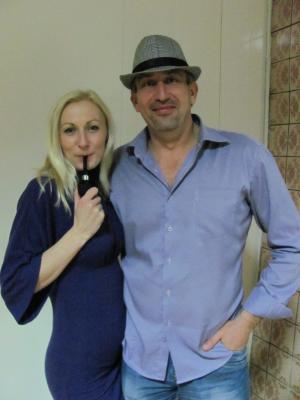 Hi! I'm very grateful to Veronika's staff for their work! That were you, guys, who really helped me in my search! I felt in love with my darling Tanya, the most beautiful, affectionate and devoted lady and I'm going to do everything to make her the happiest woman in the whole world! We are really happy together! And my family that we have created with Tanya - is the best thing that I ever had in my life! So thank you from both of us!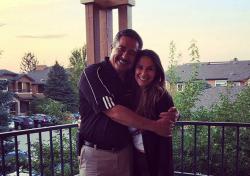 hi! i'm Adam! i'm happy father and now thanks to VeronikaLove i'm a happy husband! I was a widower. i lost my wife 7 years ago. it was really difficult times for our family. i was left with my little son James. i fall in depresson. i didn't know what to do and how to live. but in a year i realized that i have to live for my son. i have to give him everything to provide him successful future. and it's difficult to do without mother. i don't know why, but the first thing that came on my mind was dating site. i started to search for it in the internet. and i found VeronikaLove. and i decided to try it. i received a lot of letters from different women. even communicated with them, but only Sofia interested me. she is so kind, beautiful and careful lady. i immediatelly fall in love. after several meetings i understood that she will be perfect mother fo my James. from the first meeting they became friends. i'm so lucky that i met Sofia here. thank you VeronikaLove!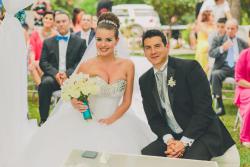 Adelina and Javier
on 2015-02-08
I think it was a destiny! I did not expect that I will fall in love with the man I found on the site! But I did! We met in wonderful city Odessa! When I saw him, I felt something special inside of me! We spend 3 lovely days together... It was the most important time in my life!And now I am the happiest wife of the best man in the world!We live in Mexico in lovely house! We bought a puppi! And as he says it is like a training before we have children! I am really happy right now, because my life is full of romance, smiles and sunshine!And I want to thank the site that it helped us to become so HAPPY!!!! Adelina.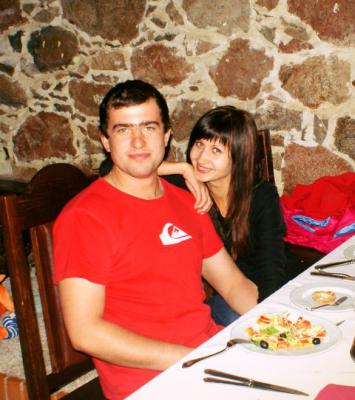 What would you say to people who made your life?! Yes, exactly, THANK YOU SO MUCH!!!! And I am ready to repeat it many times. Thank you guys for making people happier. Only one year ago I thought that I will never find the right one through the dating site. I met my Anastasiya on Veronikalove and thanks to this team I already proposed to her and she said YES. There are only few months for all papers to be done and we will be husband and wife. Yes, you might think it is too fast but I believe in destiny and I am sure she is the lady of my life. Thank you again my dear Veronikalove team. I wish all of you love and happiness. Sincerely Happy Greg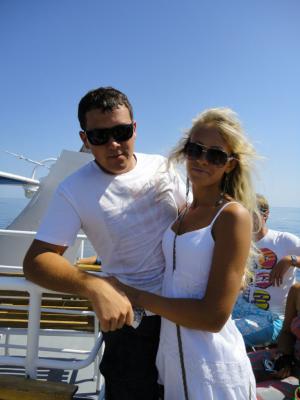 My words are addressed to everyone who is still hesitating. Veronikalove is one of the pure and honest sites. I will never stop to thank you guys. I was lonely and depressed when my friend surprised me and signed me up and even got a credit package on Veronikalove. It was a good joke but I decided to give it a try. There are so many beautiful ladies, it is just impossible to be true. I got so many letters every day but her's was like a lightning among the others. Her eyes, smile and the video message kept my breath away. We met in Kiev in three month and I decided to marry her right after the first visit. Sweetheart, Mariya I am so happy to be with you. Thank you Veronikalove for everything you do for your clients.Gary