Our story starts with a message from a beautiful lady. Alina caught my attention with her approach she was friendly, kind and different than any other ladies I have ever met. We will see where it will bring us! thanks Veronikalove
Thank you VeronikaLove. You helped me to find my love. I'm sooooooo happy. Next week we will meet with my Elena. Can't wait for this date!
I saw her profile while looking through. And I messaged her straight away. We got to talking as friends first. Over the next couple of months we carried on talking. And now we are going to meet .. cant wait!
Hi guys! Do you have any ideas how to impress my girlfriend here on her Birthday???
We met on Veronikalove in May and I decided that I wish to meet Nastya as soon as possible. and in one week we will meet! Thank you guys for such incredible site
I've met here such a beautiful girl! And it seems to me that I fell in love! Thank you VeronikaLove!
Wait for me Girls! I'm going to be a part of Miss Delight Show!
Wow!!! Your new contest Miss Delight is impressive!
This is a great site and appreciated that you can be on here. I can't thank you enough. You have brought me to my soul mate! Thank you again Veronikalove!
Thank you Veronikalove so much for giving me the opportunity to meet my soulmates here. I am really happy and there is no words to use how much i am grateful!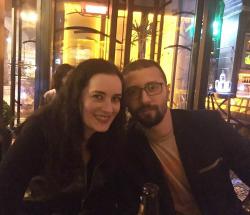 Hello! My name is Ronald. I want to share with you my story. I've never been married. At first I was busy at studying, then I built my career. I had no time for serious relationships. Of course, there were nice girls on my life path, but everything quickly came to the end. Years go by and I began to think about the family. I don't know the reason, but in my city I could not meet a woman who I could love. I decided to take a chance. In search of dating sites I came across VeronikaLove. I was very surprised by the anout of beautiful girls. But Christina was special. There was something special in her gaze. We chat for a long time. Several times I visited her. And then there was a wedding! My life has changed extensively. It's amazing. Christina is that person who I was looking for. She is kind, faithful and incredibly beautiful. Don't be afraid of using dating sites. It is a real chance to find real love.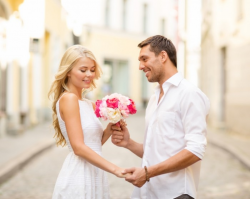 Hello!I'm Mark from Canada and my lady's name is Alina, she is from Ukraine. She is beautiful Slavic woman who likes me and who relies on me. I found her on this cool site and I met with her in her country several times.We had really crazy dates in her city, Kyiv. I met with her friends and I liked them. I feel that she is my lady and I wish to spend with her all my life!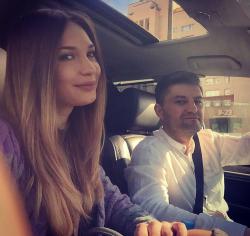 VeronikaLove is a wonderful world that changed my life so much that I can call it now a happy fairy-tale. A lot of interesting services. In Your chat I met my best friends and of course my beautiful girlfriend, I realized my dream! The team working on this site is very talented. Don't listen to anyone, you are the best! VeronikaLove changed me, changed my world. I am the happiest person on this planet. I hope you will continue working on the site and never close it. Thanks again!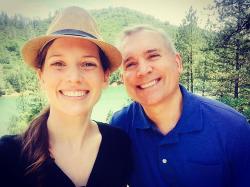 Hello! My name is Mark. 2 years ago I registered on your VeronikaLove. And immediately I saw wonderful girl Daria. She was incredibly beautiful. Probably, it was love at first sight. But I was afraid to write her. I hypnotized her photo, looking at it every day. But after a week she wrote to me in the chat! I was a little shocked, but replied to her message. And since then we talked for hours every day. Then I came to visit her. This date was decisive. We confessed to each other in love. A year later I proposed to her. Now Dasha, I and our little son Robert are happy family. I'm really happy. Thank you VeronikaLove!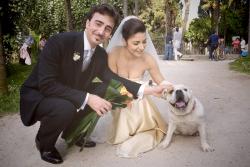 I would like to tell you short but happy story. My name is Bob and I've been looking for a lady for a long time. I changed a lot of dating sites. I didn't think that I can find a lady online. But not this time. After I registered on VeronikaLove I've got lots of letters and I started to answer on some of them. And one lady really caught my heart. Her name is Elena. She was so real in her letters that I made a decision to visit her after 3 month. We had a wonderful week together even if it was a little hard, because her English was not good. After I came home I bought for her English course and our next meeting was much better. We got married in 7 months after second meeting, it is amazing! I am thankful to VeronikaLove because I've met here my Love.