I had relationship with one woman from here. We had long distance relationship for a year. And yesterday we've finally met! It was perfect date! I'm so happy:)) PS: really impressed by Ukrainian hospitality:)
Can't wait to see all the finalists of Beauty show!!! And the program sounds interesting
hi! this site is just fantastic! i found on VeronikaLove my second half. guys this site really works!
Thanks for the fast gift delivery to my Lady! She is really happy!
can't wait for matchmaking tour! i think it will be fantastic!
I've never thought that I can find place where are SO MANY beautiful girls. I'm really impressed!
I like to get interesting news about ladies from the site on my mail. Very comfortable.
they are all beautiful, they are all cultured, they are loving, they are worthy of being loved. it's impossible to choose...
Guys you have really interesting blog! To be honest some of your tips helped me to steal the heart of one wonderful woman;)
Great site! A lot of women! And aaaall are so adorable!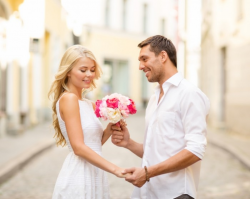 Hello!I'm Mark from Canada and my lady's name is Alina, she is from Ukraine. She is beautiful Slavic woman who likes me and who relies on me. I found her on this cool site and I met with her in her country several times.We had really crazy dates in her city, Kyiv. I met with her friends and I liked them. I feel that she is my lady and I wish to spend with her all my life!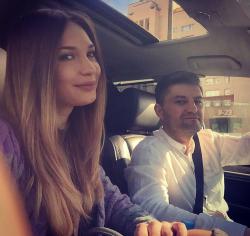 VeronikaLove is a wonderful world that changed my life so much that I can call it now a happy fairy-tale. A lot of interesting services. In Your chat I met my best friends and of course my beautiful girlfriend, I realized my dream! The team working on this site is very talented. Don't listen to anyone, you are the best! VeronikaLove changed me, changed my world. I am the happiest person on this planet. I hope you will continue working on the site and never close it. Thanks again!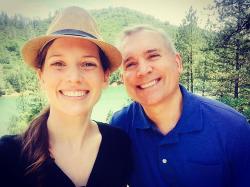 Hello! My name is Mark. 2 years ago I registered on your VeronikaLove. And immediately I saw wonderful girl Daria. She was incredibly beautiful. Probably, it was love at first sight. But I was afraid to write her. I hypnotized her photo, looking at it every day. But after a week she wrote to me in the chat! I was a little shocked, but replied to her message. And since then we talked for hours every day. Then I came to visit her. This date was decisive. We confessed to each other in love. A year later I proposed to her. Now Dasha, I and our little son Robert are happy family. I'm really happy. Thank you VeronikaLove!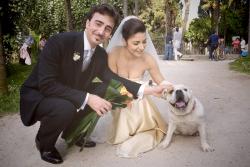 I would like to tell you short but happy story. My name is Bob and I've been looking for a lady for a long time. I changed a lot of dating sites. I didn't think that I can find a lady online. But not this time. After I registered on VeronikaLove I've got lots of letters and I started to answer on some of them. And one lady really caught my heart. Her name is Elena. She was so real in her letters that I made a decision to visit her after 3 month. We had a wonderful week together even if it was a little hard, because her English was not good. After I came home I bought for her English course and our next meeting was much better. We got married in 7 months after second meeting, it is amazing! I am thankful to VeronikaLove because I've met here my Love.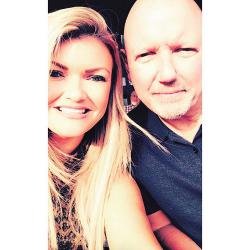 Hi! On the photo you can see happy couple. It is me Jack and my beautiful Elena. We've met on VeronikaLove 2 years ago. And it was fateful meeting. Like many men I didn't trust dating sites. But I found this site and decided to try it. So many beautiful Ladies in one place. Impressive. But my goal was to find only one woman with whom I can share my life. And I found her! I saw her profile and wrote a letter. We started communication. We found out that we have lot of things in common. I realised that I fall in love.... This feeling is so good. Elena saved me from lonliness. Thank you VeronikaLove for the chance to be happy!